Marseillan is a delightful french village and sailing port on the waters edge and a lovely place for a holiday rental. If you are able to work from home in the South of France ask me about 1-3month stays.
Everything you need for your holiday is within walking distance around the village including lots of restaurants, cafes and bars. There is a huge lovely sandy beach nearby with beach bars and restaurants in summer.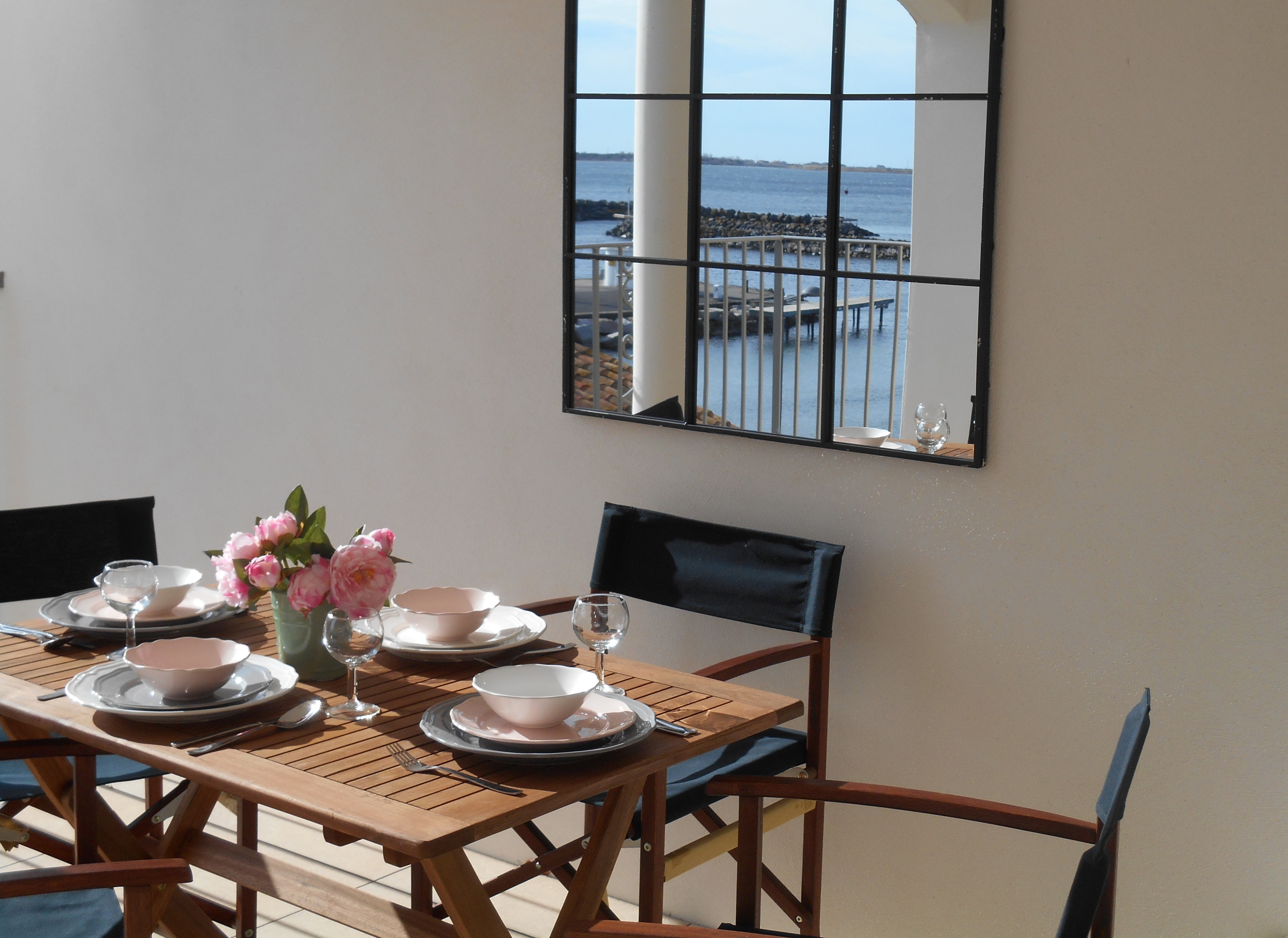 The 2 bedroom luxury self-catering accommodation with air-conditioning (vital from May to September) includes The Waterside which is in one of the best locations in Marseillan, being just yards from the port and waters edge. Just minutes from Marseillan's small local park with watersports and a short stroll from the Marseillan village shops, portside cafes, bars, restaurants and beach-shacks.
If you haven't been to Marseillan or the Languedoc coast before, we are sure you will love the village and port, situated by the Etang du Thau, and come back every year as most holiday rental guests do. Most of our guests have been visiting for 5 years or more for their chosen holiday letting dates and french fix of Marseillan and life as it should be.
Accommodation Details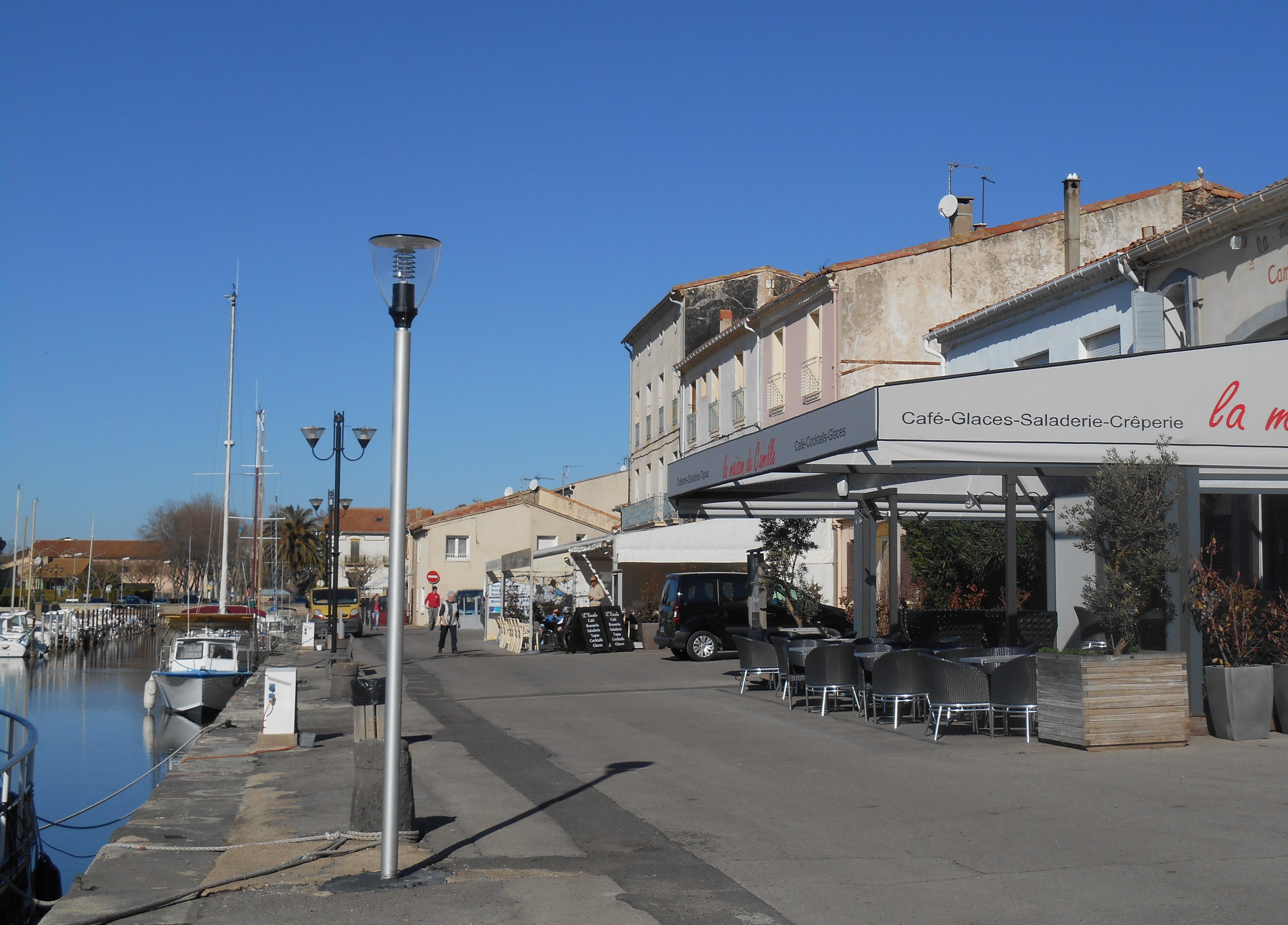 Eating
If eating at home for dinner or breakfast you will not be short of places to shop. Fresh fish, meats, groceries, wine caves and 4 bakeries will serve you well. There is also the little supermarket and the large Marseillan Tuesday morning market just a few minutes stroll on the flat either alongside the boats on the port or via the old village houses.
If eating out there are about 20 restaurants in the village and on the port! My favourites being Soleil, Pacheline, the Taverne du Port, The Boulevard, Camille, Entre Ciel et Mer, Chateau du Port, Rives Droite, Belem and The Relax (lunch only). In the Summer enjoy ongoing Marseillan local concerts, bbqs, oyster and wines parties, jazz evenings and concerts by the waterside..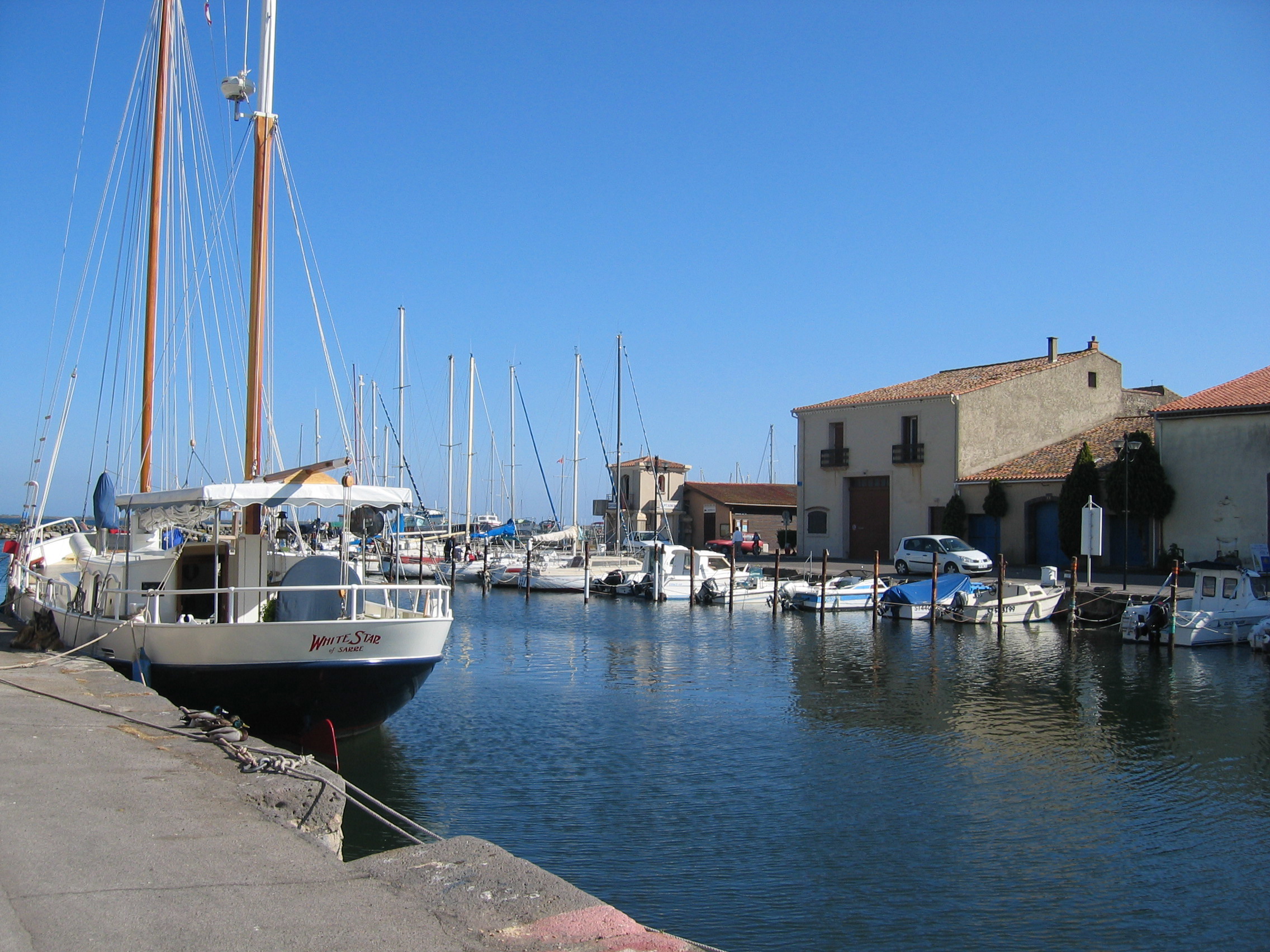 When to Visit
In terms of timing your holiday trip as you would expect July and August sells out very early so I really advise you to enquire as soon as you can for this time of year. Delightful periods are May, June and September for hot sun without as many people on the port and beaches. But I like best February, March, April, October and November for delightful sun and a taste of real French village life. It's currently February and I am sitting out in the sun! A holiday weekend flight via Ryanair into Beziers is easy, last week I did a return flight for £38 and there is even a local bus ride into Marseillan port for under 2 euros! We try to changeover on a Friday/Sat each week but will help when we can with arrivals on different days.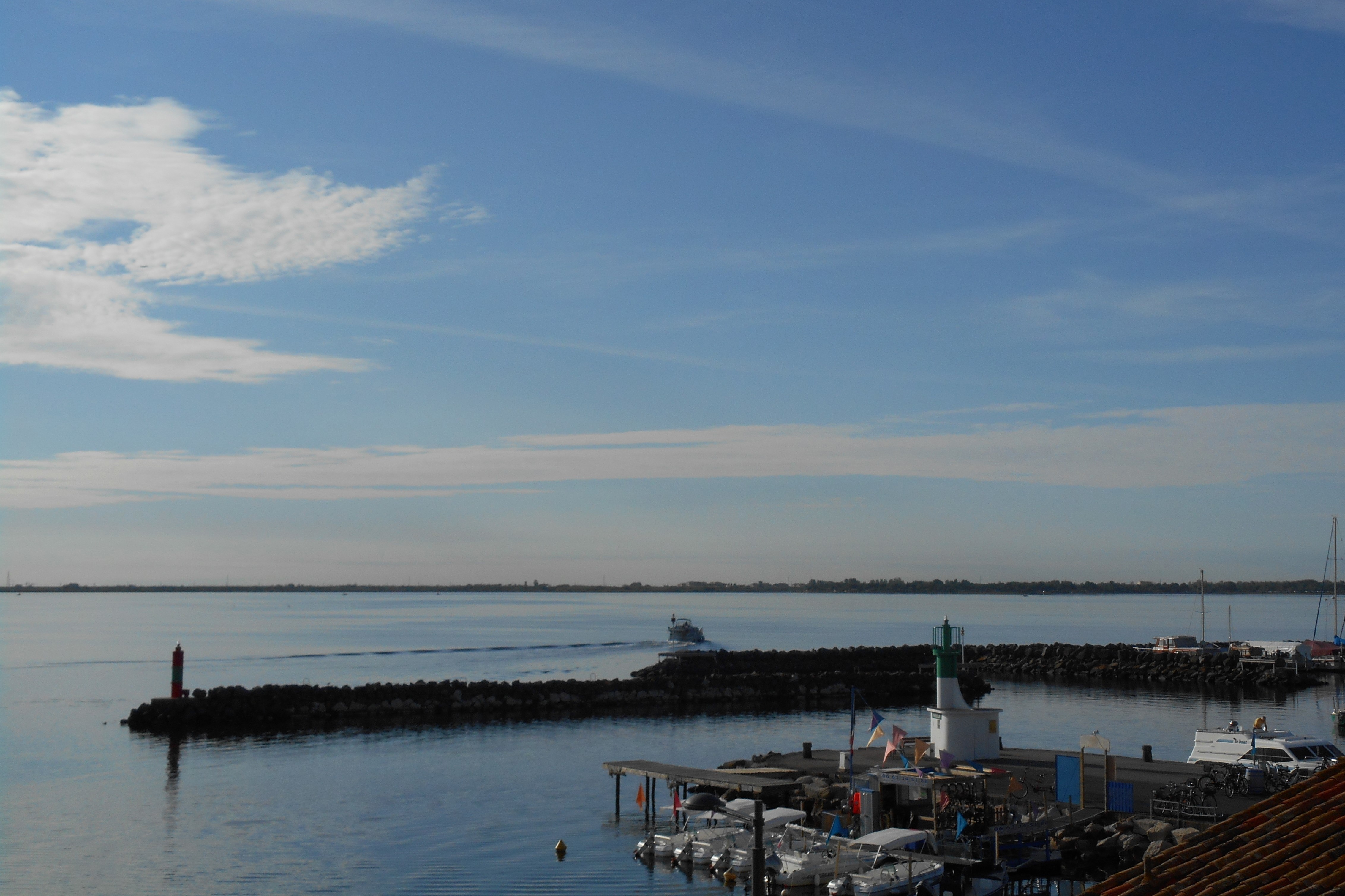 The Area
If you don't know the Languedoc region of the South of France you will love the acres of vineyards (good wine from under 2 euros a bottle), the beautiful villages, the sandy beaches and the slow pace of life. Marseillan village has been mentioned to be as St. Tropez must have been before the tourists arrived.
If you decide to book a holiday rental for a weekend, week or even month in Marseillan ask me to recommend the guide to the area – this will ensure that your anticipated holiday is full of everything to do locally and a little further afield.
Local Area
What Guests Say
This has got to be the nicest holiday accommodation I have ever stayed at. Location is perfect as when you sit at on the terrace you look out over the boats going in and out of the harbour and its a nice large terrace with room for lounging and eating. The terrace is south facing so gets the sun until sun sets. Another reason we liked the location in the proximity to Marseillan port and its cafes, restaurants and bars but if you walk the other way there is a little beach and park. Marseillan Village with shops for everything is just a few minutes stroll away on the flat. I will definitely be booking this holiday apartment again.
An absolutely stunning property with sensational sea views from the terrace
Everything immaculate and clean and the owner very helpful.
Book Direct
For the best prices direct from the owner contact me directly via this website, this will save you the large £100 to £200 booking fees charged by Airbnb etc. But if you prefer to book via Airbnb, VRBO or Trip Advisor, my properties are also available on their websites - contact me below for the website links.
Enquire Now